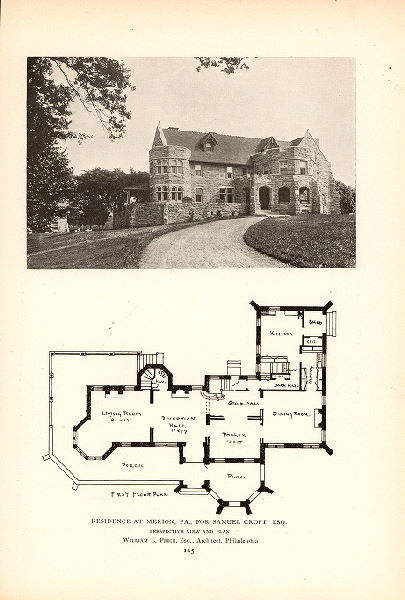 The high-resolution image of this item is available for viewing online to PAB subscribers. Sign up now for a one-year subscription to PAB.
If you are already a PAB subscriber, please login to see this image.
Original Item Information
Client: Samuel Croft, Esq.
Image Title: Residence at Merion, PA.
Creator (i.e., draftsman, photographer, architect, etc.): William L. Price, esq., architect
Created: 1899
Published Source: AIA/T-Square Yearbook, p. 165 (1899)
American Architects and Buildings | About | Participating Institutions | Feedback | Search | Login
Website and System: Copyright © 2023 by The Athenaeum of Philadelphia.
Data and Images: Copyright © 2023 by various contributing institutions. Used by permission.
All rights reserved.